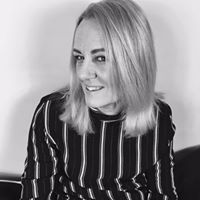 Katrina Liss
Romantic Suspense, New Adult Romance, Paranormal Romance, Erotic Romance
Okay...hands up...I admit it.
I'm a complete and utter romance junkie. Love the thrills of the game. But I also love a real story behind the romance, something meaningful and exciting.

When I'm not scribing away (which I do a LOT of) I'm flying about the house catching up with the cleaning, cooking up a storm, or taking some nice long walks, spending time with my wonderful partner and my family.
Recommended Featured Books
"All, everything that I understand, I only understand because I love."