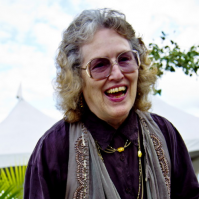 Maryann Miller
Crime Fiction, Thrillers, Suspense, Mysteries, Contemporary Romance, Teen & Young Adult, History
Profession

author and editor
Maryann Miller writes the critically acclaimed Seasons Mystery Series that debuted with OPEN SEASON and continued with STALKING SEASON. DOUBLETAKE, a stand-alone mystery, was chosen as the 2015 Best Mystery by the Texas Association of Authors.

EVELYN EVOLVING: A Story of Real Life, celebrates the life of Miller's mother and is the book of her heart.

Miller has received the Page Edwards Short Story Award, placed first in the screenwriting competition at the Houston Writer's Conference, was a semi-finalist at Sundance and in the Chesterfield Screenwriting Competition. For fifteen years she was the theatre director at the Winnsboro Center for the Arts, where she directed adult and youth productions and coordinated the annual KidZZ On Stage Drama Camp.

Miller also likes to be onstage and has appeared in numerous productions. Her most recent role was Big Mama in "Cat on a Hot Tin Roof."

When not working or playing on stage, Miller likes to spend time outdoors working in her garden. She also enjoys all kinds of puzzles, quilting, and knitting. And, of course, reading. She currently lives with four cats who graciously allow her to share the sofa with them in the evening.
Video
Seasons Mystery Series
Literature always anticipates life. It doesnt copy it but moulds it to its purpose.
Oscar Wilde