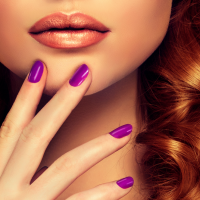 Pandora Spocks
Erotic Romance
Profession

Writer/Author/Blogger
Pandora Spocks is a sassy ginger and hopeless romantic, living her happily ever after in South Florida.

She enjoys reading and writing literary erotic romance. She is the author of the three-novel epic spicy vanilla romance Rannigan's Redemption, and a naughty little romantic novella, Just One Night. The Dream Dominant Collection, a series of light BDSM stand-alone novels, includes Luke & Bella, Lost & Bound, and For Sparrow.

Pandora is currently at work on her next steamy romance.
Recommended Featured Books
"Forgiveness is the key that unlocks the door of resentment and the handcuffs of hatred. It is a power that breaks the chains of bitterness and the shackles of selfishness. "