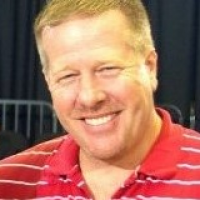 Patrick Higgins
Christian Fiction
Patrick Higgins is the author of "The Pelican Trees", "Coffee in Manila", the award-winning "The Unannounced Christmas Visitor" (winner of the Readers' Choice 2018 Gold Medal in Christian fiction), and the award-winning end times series titled, "Chaos in the Blink of an Eye". When finished, it will consist of roughly ten e-books.

The first five installments are now available on Amazon, in e-book format and in paperback.

Enjoy reading...
Recommended Featured Books
"No act of kindness, no matter how small, is ever wasted."