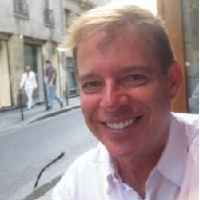 Will Bashor
History
Will Bashor has a B.A. degree in French and an M.A. degree in French literature from Ohio University and a Ph.D. in International Studies from the American Graduate School in Paris where he gathered letters, newspapers, journals, and plays during his research for Marie Antoinette's Head. Professor at Franklin University and a member of the Society for French Historical Studies, he attended the annual meeting at Harvard University in 2013 where he presented the political importance of Leonard Autie's role in the royal family's unsuccessful flight to Varennes. Visit him at www.willbashor.com.
Video
Marie Antoinette's Head
Recommended Featured Books
"My new book begins on the 2nd of August 1793, the day Marie Antoinette was torn from her family's arms and escorted from the Temple to the Conciergerie, a thick-walled fortress turned prison. It was also known as the "waiting room for the guillotine" because prisoners only spent a day or two here before their conviction and subsequent execution. The ex-queen surely knew her days were numbered, but she could never have known that two and a half months would pass before she would finally stand trial and be c"