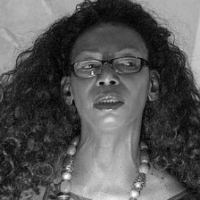 A P von K'Ory
Thrillers, Suspense, Contemporary Romance, Historical Romance, Romantic Suspense, Erotic Romance, History, General Nonfiction, Business
Profession

Author, Lecturer, IR Communications Coach
A P von K'Ory is the winner of six awards from four continents, the last one being the Achievers Award for Writer of the Year 2013 in the Netherlands. The Selmere Integration Prize was awarded her in 2014 for her engagement in helping African Women in the Diaspora cope with a variety of domestic and social problems. The Proposal, a short story, won the Cook Communications first prize in 2010 and is published in an American anthology Africa 2012. In 2012, she won the Karl Ziegler Prize for her commitment to bring African culture to Western society in various papers, theses, and lectures. Again in 2012, her book Bound to Tradition: The Dream was nominated for the 2012 Caine Prize by the Author-me Group, Sanford, and in 2013 she was shortlisted for the Commonwealth Writers Prize.

Von K'Ory has a large extended family. She lives in Germany, France, Cyprus, and Greece with her husband, son and two grandsons.
"With the right attitude, will and mindset winning happens on it's own."