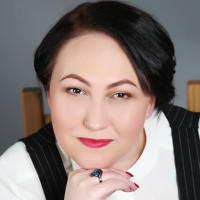 Alexandra Reed
Supernatural Suspense, Action & Adventure, Paranormal Romance, Romance, Horror
Profession

Author / Pensions Administrator
Alexandra Reed lives in Cheltenham, UK, and has a day job as a Pensions Administrator. Fascinated with things that go bump in the night, and being a hopeless romantic at heart, Alexandra enjoys creating worlds where light can be seen through the darkness and love wins out in the end.
In her spare time Alexandra enjoys reading, is an advocate for Mental Health Awareness, practices meditation, and has a fondness for hedgehogs, owls, and dogs. Graveyard of Memories is Alexandra's first novel.
Recommended Featured Books
"O holy Sunday let your darkness not come along my way. Let her nurture internal and external world as I start my personal day. "