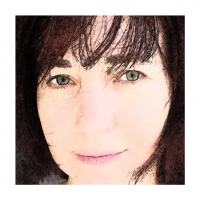 Angie Arland
Science Fiction
Australian author, Angie Arland writes sci-fi opera / military with a dash of galactic war and a never ending supply of fresh aliens.

Angie would much prefer to be living on a battle cruiser in space, traveling among the stars and meeting alien races. But, while the cruiser is being built in space-dock, she'll have to wait patiently and catch up on the latest sci-fi movies and shows.

Angie currently lives an interesting and challenging existence somewhere in Australia (they move around a lot) with two children and a dog.
Recommended Featured Books
""A multi-pronged story that you can't wait to see how it all comes together. Many twists, but they genuinely evolve as part of the character's story and are not contrived just to beef up the action. You can see it all unfold in front of you because you are there in the midst of the story. A satisfying finale that has left me reaching for the next in the series.""