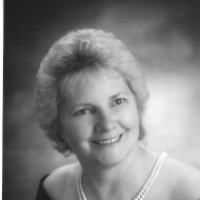 Bonnie Turner
Historical Fiction, Women's Fiction, Literary Fiction, Children's
Profession

Author, Copy-Editor, Proofreader
Bonnie Turner was born in Missouri on Halloween. She has always loved to write stories and draw pictures, and she has published several novels for adults and children. The author's favorite stories are set in the Arctic, and she has owned two beautiful Siberian Huskies.

Bonnie Turner now lives near Green Bay, Wisconsin. She is a Green Bay Packers' football fan and owns a mischievous Tortoiseshell cat named Jazzy. In addition to writing and publishing books, the author is also an artist, editor, and proofreader.
Video
Face the Winter Naked book trailer
"For you to sleep well at night, the aesthetic, the quality, has to be carried all the way through."
Ways to reach Bonnie Turner