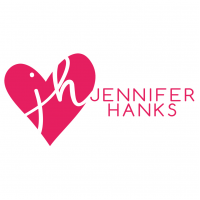 Jennifer Hanks
Contemporary Romance, Romantic Suspense
Jennifer Hanks is the author of The Dimarco Series as well as The Elite Securities Series. Her stories are contemporary romance and romantic suspense, all with the underlying message of the power and strength in love. She's also a sucker for a Happily-Ever-After. Her love of reading and books in general started at a very young age and has steadily grown into a love of writing as well. She admits to being addicted to all things romance and has no plans of quitting her habit. Jennifer lives in Pennsylvania with her two children. When she's not reading or writing, she can be found with her kids at their various activities. Her house is frequently filled with any combination of her children's friends, nieces, nephews and a variety of pets.
Recommended Featured Books
"Think in the morning. Act in the noon. Eat in the evening. Sleep in the night."