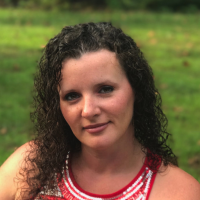 Kelli McCracken
Contemporary Romance, New Adult Romance, Paranormal Romance, Women's Fiction
Kelli McCracken developed a love affair with books long before she could read. While she still enjoys going on literary adventures, she keeps busy writing stories about the pesky people inside her head.

"Between chatty characters and corralling kids, I'm always on the hunt for chocolate, wine, and a quiet corner. I keep chocolate and wine in stock. The quiet corner doesn't exist."

For more information about Kelli, her new releases, or her current projects, please visit her on the web.
Recommended Featured Books
"Keep your chin up, even when it feels like the world is against you. Without the bad, we wouldn't appreciate the good."