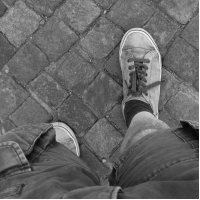 Bernard Jan
Mysteries, Action & Adventure, Romance, Literary Fiction, Teen & Young Adult, Poetry
"There is no greater joy than to share what you love with those who appreciate it." - Bernard Jan

My pen name is Bernard Jan. I am an author - a novelist and a poet - from Croatia and I have released two indie books in English.

"A World Without Color" is the honest true story of the three last days I spent with my cat while "Look for Me Under the Rainbow" in unique and gentle way sheds light on the plight of harp seal pups in Canada and warms the hearts of young adult and other readers concerned about our planet and its treasures with the idea that change is needed, change is possible, and change will come.

My first books have been written at the beginning of war in Croatia in 1991, amidst the air alerts and illusory attempts when I wanted to believe and think that life is normal, that everything is alright with the world.

In my lifespan I have written and published five novels, two novellas, one book of poems and an essay in Croatian. Four of my manuscripts, together with my book of poems, are translated into English.

My passion for entertainment resulted in my becoming a partner of Tom's Music Place, which was established in 2009 by my friend Thomas Carley Jr. with the goal to respect the music.

My need to help others came to the fore during my volunteering years: first in advocating for environmental protection, and then my volunteering, activism, work and advocacy for animal rights to the present day. I did some volunteering for the refugees, too, because suffering does not know about the borders and when it comes within your reach, in your yard, you simply have to do something.

As part of my animal advocacy activities, it has been a great honor and pleasure to translate "Eternal Treblinka: Our Treatment of Animals and the Holocaust" by Charles Patterson into Croatian language. I guess that makes me a translator, too, huh?

To stay tuned and for more information please visit my website www.bernardjan.com. Thanks!
Video
A World Without Color Book Trailer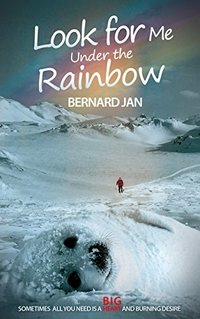 Look for Me Under the Rainbow: A Novella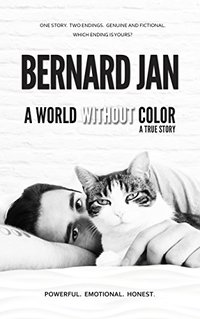 A World Without Color: A True Story Of the Last Three Days With My Cat
Recommended Featured Books
"There is no greater joy than to share what you love with those who appreciate it."