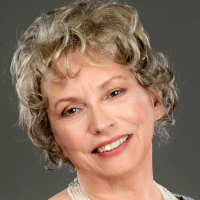 Bess McBride/Minnie Crockwell
Mysteries, Historical Romance, Romance, Time Travel Romance
Bess McBride is the author of more than twenty romance novels including the bestselling time travel romances, Train Through Time series and Moonlight Wishes in Time series. Her favorite genre is time travel romance. Following a career in the U.S. Air Force, she pursued a degree in counseling psychology and worked as a licensed mental health counselor for combat veterans for a number of years. When not traveling--her favorite pastime--Bess lives in Washington State under the shadow of majestic Mount Rainier. Bess also writes short cozy mysteries under the pen name Minnie Crockwell. Bess/Minnie enjoys hearing from readers. You can contact Bess by email at bessmcbride@gmail.com or sign up for her newsletter at her web site http://www.bessmcbride.com. You can also contact Minnie by email at minniecrockwell@gmail.com or visit Minnie at her website at http://www.minniecrockwell.com where you can also sign up for Bess/Minnie's newsletters.
Bess McBride/Minnie Crockwell Books
"The past is the only dead thing that smells sweet."