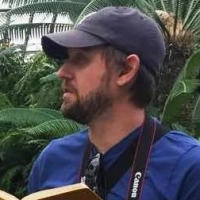 William F. Aicher
Thrillers, Suspense, Literary Fiction, Science Fiction
Profession

Marketing Executive
William F. Aicher is an independent author who primarily writes what he describes as "philosophical fiction" and holds degrees in journalism and philosophy from the University of Wisconsin. A proponent of the value of creative work, he is also a champion of intellectual property rights.

A Wisconsin native, he currently lives in just south of Memphis with his wife, three sons, and a pair of lazy cats.
The greatest evil which fortune can inflict on men is to endow them with small talents and great ambition.
Luc De Clapiers