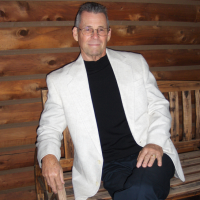 Robert Thornhill
Mysteries
Award-winning author, Robert Thornhill, began writing at the age of 66 after a 36 year career in real estate. In nine years, he has published 32 novels in the Lady Justice series, the seven volume Rainbow Road series of chapter books for children, a cookbook and a mini-autobiography.
Nine of the Lady Justice novels received the Pinnacle Achievement Award from the National Association of Book Entrepreneurs for best new mystery novel, sixteen have received 5 Star Reviews from Reader's Favorite, and nineteen have been ranked #1 on Amazon in the past eighteen months
Many of Walt's adventures in the Lady Justice series are anecdotal and based on Robert's real life.
Although Robert holds a master's in psychology, he has never taken a course in writing and has never learned to type. All 42 of his published books were typed with one finger and a thumb.
He lives with his wife, Peg, in Independence, Missouri.
"Good writing is supposed to evoke sensation in the reader – not the fact that it is raining, but the feeling of being rained upon."