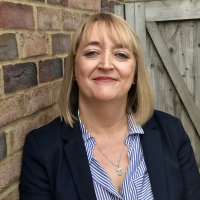 Caroline Mitchell
Crime Fiction, Thrillers, Suspense, Mysteries, Supernatural Suspense
Caroline originates from Ireland and now lives with her family in a pretty village on the coast of Essex. A former police detective, Caroline has worked in CID and specialised in roles dealing with vulnerable victims, high-risk victims of domestic abuse, and serious sexual offences. She now writes full time.
Set in Shoreditch, London, her DS Ruby Preston trilogy is described as terrifying, addictive serial killer thrillers.
Caroline also writes psychological thrillers. The most recent, Silent Victim, has been described as 'brilliantly gripping and deliciously creepy'. Her new DI Amy Winter series is published by Thomas & Mercer and launches 2018.