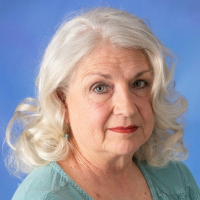 Carolyn Haines
Crime Fiction, Historical Mysteries, Thrillers, Suspense, Mysteries, Supernatural Suspense, Romantic Suspense, Horror
I'm a USA TODAY bestselling author and have three on-going series, the Sarah Booth Delaney mystery series, The Pluto's Snitch historical/paranormal mystery series, and Trouble the black cat detective. The latter is a multi-author romantic mystery series where the authors share the "thoughts" of super detective Trouble, the black cat.

I'm an advocate for animals and run a small animal rescue where I care for dogs, cats, and horses. My first career was journalism, my second teaching fiction writing at a university, and now my third is publisher and full time writer. I like to stay busy.
"Real happiness is cheap enough, yet how dearly we pay for its counterfeit."