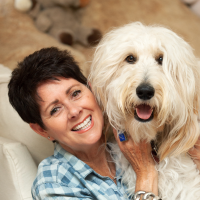 Catherine P. Muller
Advice & How To, General Nonfiction, Religion & Spirituality
Profession

Author, Coach, Mentor, Hypnotherapist
Catherine P. Muller is a regular Jane Doe who found herself in a predicament, losing everything, including her mind.

After doing some soul searching and going through her own awakening, she experienced profound life changing understandings and realizations. She sought to validate her knowledge thru education and associated certifications in order to assist others.

When not coaching, you will find Catherine painting, hiking, playing tennis or a game of catch with her Goldendoodle, Charli Sugar Bear.
Catherine P. Muller Books
Literature always anticipates life. It doesnt copy it but moulds it to its purpose.
Oscar Wilde