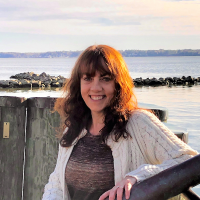 Cheryl R. Lane
Contemporary Romance, Historical Romance, Romantic Suspense, New Adult Romance, Paranormal Romance, Historical Fiction
I am the author of the historical romance Wellington Cross Series, the paranormal romance Angel Series, and the new Wellington Patriot Series. I have been self-publishing my books since December 2012. My book, Sunrise Kisses, was a finalist in the 2018 Golden Quill Award Contest sponsored by Golden Box Books Publishing! Also, Wellington Cross, my debut novel, was nominated in the 2017 Top Female Author award, Wellington Letters was nominated for the 2018 Top Female Author award, and Whispers From the Past was nominated for the 2019 Top Female Author award. I grew up in East Tennessee and moved to Virginia Beach, Virginia, after I got married to my high-school sweetheart. We have a son and a Havanese dog. I enjoy gardening, walking, traveling, reading, and spending time with my family and friends.
Video
Wellington Letters Book Trailer
The secret of getting ahead is getting started.
Mark Twain