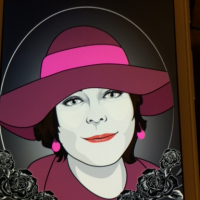 Christy J. Breedlove
Thrillers, Suspense, Supernatural Suspense, Action & Adventure, Romantic Suspense, Erotic Romance, Science Fiction, Fantasy, Teen & Young Adult, Advice & How To
Profession

Author and writer advocate
First off, Christy is pen name--I'm Chris Stevenson. My early writing accomplishment were multiple hits within a few years: In my first year of writing back in 1987, I wrote three Sf short stories that were accepted by major slick magazines which qualified me for the Science Fiction Writers of America, and at the same time achieved a Finalist award in the L. Ron Hubbard Writers of the Future Contest. This recognition garnered me a top gun SF agent at the time, Richard Curtis Associates. My first novel went to John Badham (Director) and the Producers, the Cohen Brothers. Only an option, but an extreme honor. The writer who beat me out of contention for a feature movie, was Michael Crichton's Jurassic Park. My book was called Dinothon.

A year after that I published two best-selling non-fiction books and landed on radio, TV, in every library in the U.S. and in hundreds of newspapers.

I have been trying to catch that lightning in a bottle ever since. My YA dystopian novel, The Girl They Sold to the Moon won the grand prize in a publisher's YA novel writing contest, went to a small auction and got tagged for a film option. So, I'm getting there, I hope!
Christy J. Breedlove Books
The trust of the innocent is the liar's most useful tool.
Stephen King