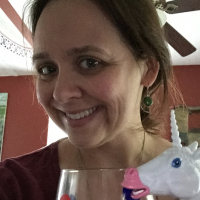 Amy Cissell
Paranormal Romance, Fantasy
Amy Cissell is an urban fantasy and paranormal romance writer. She grew up in South Dakota and received her BA in English Literature from South Dakota State University. That degree has carried her far in her career as a financial administrator.

Her first exposure to fantasy was when she picked up her father's copy of The Hobbit while in elementary school and an enduring love affair was born. Although Amy reads anything and everything, her first love is fantasy.

Amy is the author of the Eleanor Morgan series. Visit her at www.amycissell.com and sign up for her newsletter to receive monthly updates with exclusive short stories, bonus scenes, and alerts for new releases.
Recommended Featured Books
"My love for you is like a mirror. You can break it into pieces but when you look closely, youre still in it."