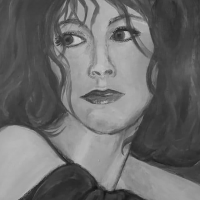 C. Jill Hefte
Fantasy
C. Jill Hefte is an award-winning filmmaker was living in the red rocks vortexes of Sedona, AZ when she got the idea to write about Human Fairies. One night, after viewing the Blood Moon, she was awakened to a little girl's voice. When Jill asked who it was, she said her name was Clarissa Hedgestone, and that she was a human fairy. It has taken Ms. Hefte four years to create the five-part chronicle. Clarissa Hedgestone and the Blood Moon is the first of her series.

C.Jill Hefte now lives in a fey cottage by the sea in the village of Carmel by the Sea, California with her beloved fairy dog. Read more at AHumanFairytale.com.
I must be lean amp write amp make worlds beside this to live in.
Sylvia Plath