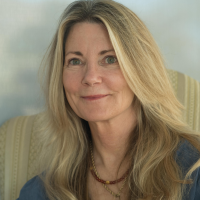 Claire Fullerton
Women's Fiction, Literary Fiction
Claire Fullerton lives in Southern California. She is the author of Mourning Dove, a Southern family saga set in 1970's Memphis. Mourning Dove is the recipient of the Literary Classics, Words on Wings Award for Book of the Year, the silver medal for regional fiction by the Independent Publishers Book Awards, the Bronze Medal in Southern Fiction by Readers' Favorite, First in Category in the Somerset Awards by Chanticleer Reviews, the Selah Award in Women's Contemporary Fiction, the International Book Award 2020 winner in Literary Fiction, and Top Shelf Magazine's First in Place for the category coming of age. Claire is the author of A Portal in Time and Dancing to an Irish Reel, which is set on the western coast of Ireland. Her novel, Little Tea, a story about female friendships and healing the past is set in the Deep South. Little Tea released in May 2020. Little Tea is the August Book selection of The Pulpwood Queens book club, a finalist in the Chanticleer Review Somerset Awards and listed as a finalist in the Faulkner Society's competition. She is represented by Julie Gwinn of the Seymour Literary Agency.
Video
Author Chat with Claire Fullerton
Only from the heart Can you touch the sky.
Rumi
When you do things from your soul, you feel a river of joy within you.
Rumi
Life is divided into three terms - that which was, which is, and which will be. Let us learn from the past to profit by the present, and from the present to live better in the future.
William Wordsworth
Come forth into the light of things, let nature be your teacher.
William Wordsworth
I wanted to become the seeker, the aroused and passionate explorer, and it was better to go at it knowing nothing at all, always choosing the unmarked bottle, always choosing your own unproven method, armed with nothing but faith and a belief in astonishment.
Pat Conroy