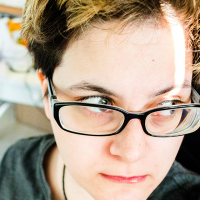 Clara Wake
Thrillers, Action & Adventure, Science Fiction, Fantasy, Horror, Teen & Young Adult
Clara Wake lives in the land down under (Australia) She is a mother of cats, and one beautiful daughter, Rayne. She is hard-of-hearing and half-blind.

Writing and drawing are her way of battling with depression and anxiety. Being creative and an ecstatic nerd is all she knows.

Be sure to follow and reach out, she loves to meet new writers and enthusiasts.
Recommended Featured Books
"Every time we exterminate a predator we are in a sense creating a new predator. "