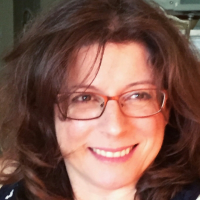 Cynthia Cooke
Contemporary Romance, Romantic Suspense, Paranormal Romance
First published in 2003, Cynthia Cooke is a USA Today Bestselling author who has published 18 novels in 12 different countries with Harlequin, Entangled, and Amazon Kindle Worlds. She has a deep affection for romance stories and playing in the ocean. On her best days you can find her on the beach with her notebook, a novel in hand, and her dog, Angel, by her side.

Embrace the Seduction and prepare to get naughty and have a little fun!
Recommended Featured Books
"They say a person needs just three things to be truly happy in this world. Someone to love, something to do, and something to hope for."