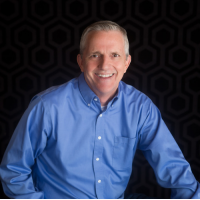 David Johnson
Literary Fiction
Profession

Marriage and Family Therapist, Author, Community Chorus Director
David Johnson has developed a reputation as a writer of "books with heart." His books feature strong, unforgettable characters from humble backgrounds who have to grapple with the unexpected turns of everyday life.
He is the author of the riveting "Tucker" series, one of the best-selling series on Amazon. The series has collected over 5,000 reviews, averaging 4.7 stars.
David maintains a very busy life outside of writing. He's a full-time Marriage and Family Therapist, is Director of a community chorus (soon to celebrate its 20th year!) that performs all across the Southeast, performing 15 shows a year. He maintains a blog: www.thefrontwindow.wordpress.com . He's been married for 44 years, has two daughters and six grandchildren.
Recommended Featured Books
"A teacher will be frustrated if she is only motivated to teach what she has learned. Yet if she is motivated because of the students then she will learn from them how to teach. "
Ways to reach David Johnson