David Burke-Kennedy
Historical Romance, Historical Fiction
Profession

Media Consultant, Broadcaster/Journalist/Presenter-Celebrant, Author
Like many who have a career in the public eye, writing or reporting about others' lives, I keep my private life somewhat...well private. Despite being in front of audiences, I shun the limelight if it's focused on me. I love writing and have always found it challenging and frustrating as I try to reflect the complexities of life as it is and was. I love reading - be it for research or relaxation. A favourite author is Mark Helprin whose word-craft I admire immensely. And I love being a parent - to two sons and a daughter. Oh yes - am also a petrol head (mainly Alfa Romeo) and occasionally write about classic cars; and if you're in the chair...make mine a pinot noir, Guinness or Irish whisky...
David Burke-Kennedy Books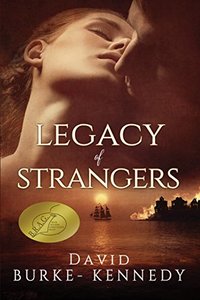 Legacy of Strangers: AWARDED B.R.A.G. Medallion 2017 An epic historical saga of life, love and betrayal
Recommended Featured Books
"All that is necessary for evil to succeed is that good men do nothing."
Ways to reach David Burke-Kennedy