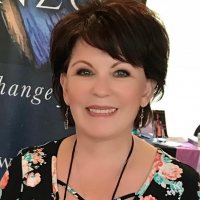 DD Lorenzo
Contemporary Romance, Romantic Suspense, New Adult Romance, Romance, Women's Fiction, LGBT
From childhood, DD Lorenzo has been more an empath than she cared to be. Sensing the emotional connection between family and friends, she wrote her first story at six years old. The gift continued into adulthood, and with the encouragement of a few USA Today, New York Times and Wall Street Journal bestselling authors took a leap of faith and published. With each day she aspires to be a better author than she was the day before. In her spare time she loves sinking her toes in the warm sand beside a crystal ocean, peaceful lake, or lazy river. Her tastes are varied and eclectic and she loves conversations with friends about nearly anything. There are only two things that DD doesn't like, judgmental people and okra. You can find DD on Goodreads, Facebook, Instagram, Pinterest, Bookbub, and Twitter.
Recommended Featured Books
"My love for you is like a mirror. You can break it into pieces but when you look closely, youre still in it."