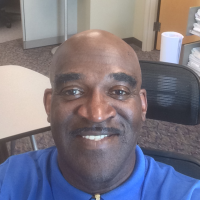 Dr. Otis Terrell Williams Sr. Th.D
Religion & Spirituality
Profession

5X Author, Eschatology Teacher, Civil Engineer Tech.
Born in Brookhaven, MS now a citizen of Jackson, MS. Graduated from Brookhaven High School.
I am a 5X published author with 25 years working as a civil engineer technician. I served a 9 years military stint at Hood Texas with the 1st Calvary Division. I left the military at the pay grade of E-6.

I was a single parent with three kids for 13 years after my wife and their mother died from complications of Lupus. It was a very humbling experience.

My books are not the standard run of the mill Christians book. However, they give a unique expression as to what the original writers of the bible were saying.
Dr. Otis Terrell Williams Sr. Th.D Books
Recommended Featured Books
"The future belongs to those who see possibilities before they become obvious."