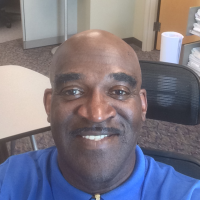 Dr. Otis Terrell Williams Sr. Th.D
Religion & Spirituality
Profession

5X Author, Eschatology Teacher, Civil Engineer Tech.
Born in Brookhaven, MS now a citizen of Jackson, MS. Graduated from Brookhaven High School.
I am a 5X published author with 25 years working as a civil engineer technician. I served a 9 years military stint at Hood Texas with the 1st Calvary Division. I left the military at the pay grade of E-6.

I was a single parent with three kids for 13 years after my wife and their mother died from complications of Lupus. It was a very humbling experience.

My books are not the standard run of the mill Christians book. However, they give a unique expression as to what the original writers of the bible were saying.
Dr. Otis Terrell Williams Sr. Th.D Books
Books - the best antidote against the marsh-gas of boredom and vacuity
George Steiner