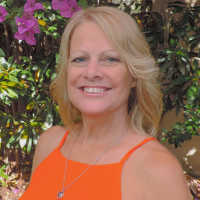 Donna Munro
Contemporary Romance, Romantic Suspense, Romance, Women's Fiction, Science Fiction
Donna Munro is the author of quirky mature-chick lit/romance The Zanzibar Moon and its younger prequel Kendwa's Secret. Most recently published in collaborative books 'Just What the Doctor Ordered' and 'Having it all at Fifty Plus Innovation Edition'. She is a successful freelance writer published in national magazines such as The Australian Women's Weekly, Woman's Day and Take 5. A ghostwriter, blogger, graphic artist, book coach, book designer and book marketer.
Donna is an established author member of Romance Writers of Australia and Australian Romance Readers. Studies include a Writing Diploma and a TESOL certificate. The craft of writing began in second class with 'The Mouse with the Musical Ears' (coming soon). Obviously writing is a lifelong passion. Establishing Warm Witty Publishing has been a highlight. In the future, she plans to help other writers achieve their publishing dreams.
Donna lives in Queensland, Australia. You'll often find her on a beach with her toes in the sand and a book in her hand.
Video
Video Donna Munro Author
Literature always anticipates life. It doesnt copy it but moulds it to its purpose.
Oscar Wilde