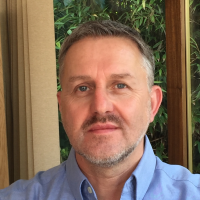 Donald Stuart Smith
Science Fiction
D.S.Smith was born in Bolton, England. At the age of 20 he joined the RAF embarking on a career that spanned nine years. Following this he took a degree in Biologocal Sciences and spent 7 years at The Natural History Museum in London where he worked as a Scientific Officer.

He currently manages a Subsea Engineering company in Ghana, travelling on a regular basis between there and his home in Manchester. The amazing people he has met and the places he has visited throughout his life are a major inspiration for his writing.
Donald Stuart Smith Books
"Leaders must pick causes they won't abandon easily, remain committed despite setbacks, and communicate their big ideas over and over again in every encounter."