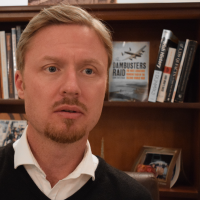 Elliott L. Watson
Advice & How To, History, General Nonfiction
A History teacher and lecturer of nearly 20 years experience. Author of a number of Amazon Bestseller books ranging in genre from History to historical writing skills. Co-Editor of Versus History (Twitter: @VersusHistory, Instagram: versushistory, www.versushistory.com), owner of www.thecourseworkclub.com, and dedicated 'eduTwitter' contributor (@thelibrarian6).
Recommended Featured Books
"Understanding is much deeper than knowledge. There are many people who know us, but very few who understand us."