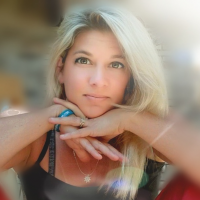 Elsa Kurt
Contemporary Romance, Paranormal Romance, Romance, Women's Fiction, Literary Fiction, Humor, Fantasy, Teen & Young Adult, Children's, Advice & How To
Elsa Kurt is a multi-genre, indie & traditionally published author of seven novels, including book one of her YA, modern-day fairy tale, Into the Everwood. In 2018, three novellas published through Crave Publishing in their Craving: Country Anthology and Craving: Loyalty Anthology, and Craving: Billions Anthology. She has also penned several children's books under the name Melanie Cherniack. In addition to writing, Elsa began her igoodhuman brand; positive, inspiring & uplifting message apparel. She is a lifelong New England resident and married mother of two grown daughters.
Recommended Featured Books
"Trusting too much to others has been the ruin of many."