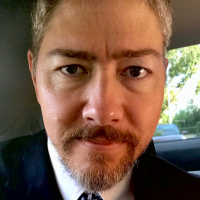 Erec Stebbins
Crime Fiction, Thrillers, Action & Adventure, Science Fiction
Erec Stebbins is a biomedical researcher who writes novels in a variety of genres, focusing on thrillers and science fiction. His work has consistently been praised for its action and thrills alongside a deeper, often philosophical angle. His novels have been called "unique" and "pulse-pounding" (THE RAGNARÖK CONSPIRACY), "altogether profound, reminiscent of Bradbury and Dan Simmons' Hyperion" (DAUGHTER OF TIME TRILOGY), and "startlingly dark" (EXTRAORDINARY RETRIBUTION) with five star ratings in Foreword Reviews, San Francisco Book Reviews, Portland Book Review, and others.
Video
Thriller Androcide Trailer
Literature always anticipates life. It doesnt copy it but moulds it to its purpose.
Oscar Wilde