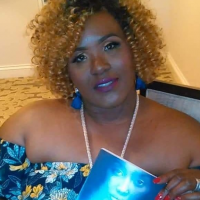 Felicia Brookins
Christian Fiction
Profession

Training Analyst
I am a mother and a wife. I am also a published author as of April 2017. Since that time I have been given the honor of my book receiving the 2017 Southern Laced Literary Award and the 2018 AAMBC Urban Book Of The Year. My book, Sister Nadeen's WAYS, addresses several troubling platforms related to the role of being a wife and a mother , especially one that prides herself on her church image. I hope you will check it out.
Video
BOOKLAUNCH PARTY-Inspired Resources, LLC
Recommended Featured Books
"O holy Sunday let your darkness not come along my way. Let her nurture internal and external world as I start my personal day. "