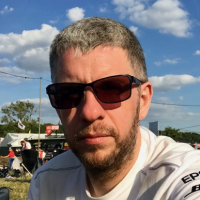 GJ Stevens
Thrillers, Horror
Profession

Engineer and Author
GJ Stevens started writing fiction at the age of thirty. He describes his style of writing as popular fiction which usually has some sort of Sci-Fi or paranormal element, but he is on a journey and won't pigeon hole himself into one genre. Even as a degree level engineer with a large family and a full time career in a serious profession with plenty of adult responsibilities, he has always had an artistic and creative side. After years of self-suppression, the flood gates opened and his novel, In The End, is the culmination of many years of finding time from nowhere to learn the craft.
Video
In The End - Teaser Trailer
The greatest evil which fortune can inflict on men is to endow them with small talents and great ambition.
Luc De Clapiers