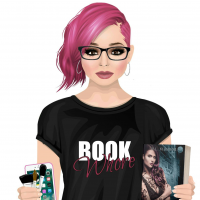 HL Nighbor
Contemporary Romance, New Adult Romance, Romance, Erotic Romance
HL Nighbor is the author of Sweet, Sweet Savannah and Sweet, Sweet Surprise. An avid reader, she took the leap into writing a little over a year ago and hasn't looked back since. She has her degree in Accounting and works as a substitute teacher for her local school district in Washington State where she lives with her husband and two sons.
Video
Sweet , Sweet Savannah Trailer
Recommended Featured Books
"All that is necessary for evil to succeed is that good men do nothing."