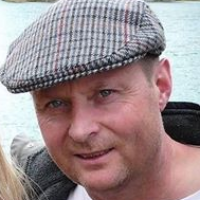 ig Oliver
Action & Adventure, Fantasy, Teen & Young Adult, Children's
The author, ig Oliver, has worked all around the world as a chef. Born in rural Northamptonshire in the 60's with three siblings and hardworking parents. Finishing his school years in Leicestershire and then catering college in Derbyshire continuing his young working career in the surrounding restaurants and hotels. He then moved to London securing work for King Hussain of Jordan in the 90's in Palace gardens, but declined an offer to work in their palace in Aqaba. He was later offered work in Switzerland America and Europe cooking and working for various celebrities, Palaces Chateau's and Embassy's for the likes of Asher Edelman the real Gordon Gekko from the movie Wall street portrayed by Michael Douglas. Then cooking for Kirk Douglas later through Lord Hanson, Brigadier Landon the White Sheik, Lord Heseltine, The American Embassy Geneva, Prime ministers' presidents' politicians and many of the Royal Family. By this time in the late 90's working as House manager and executive chef in Moscow Russia overseeing the catering of the first state visit by HRH Elizabeth 2nd in Moscow. Afterwards receiving an award in the Kremlin by the queen.
He continues his work as a chef today and has proved himself to be a world class chef, but now he puts pen to paper to apply a skill he has kept on the backburner for most of his career as a chef. Although having done many fine oil paintings and portraits in his spare time, he now uses these skills to draw up his own beautiful illustrations to help tell the stories he has so well conjured up through his remarkable imagination and experience.
Video
https://www.youtube.com/watch?v=vWQIeZB_owk&t=6s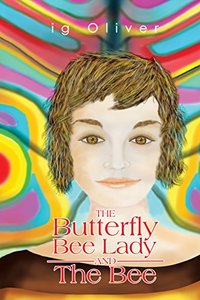 The Butterfly Bee Lady and the Bee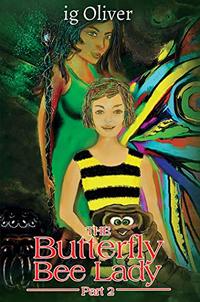 The Butterfly Bee Lady - Part 2
"Sometimes if you listen carefully, you can hear the book. Is it you reading or is the book talking."
"We cannot move forward as a human race until we all act as a humane race, and treat our world with humanity with a touch of humility."
"How is it that the millions who care about this planet, are outweighed by the few who don't.."
"Was it the thought to write, that changed us, or was it the thought that we should."
"Writing is art, creation and knowledge, it's the understanding of the equation, it cries it laughs it answers don't forget how to use it."
"Our world is full of gold, words cannot describe them all, we must learn to see them clearly first, to understand them."
"We all know Santa's real, and how he likes to hide. Where you ask? Well open your hearts and you'll hear his call. Jingle bells Jingle bells... Merry Christmas. Then we can all... Be Santa Clause."
"We take, because we can as humans, but we should remember nature is bigger, so we need to give back as much as we take, so not to anger the `Gods."
"When you open a book, you open alternative worlds, you then become the monarch of your own destiny."
"If I could hold the whole world in my arms and hug it, to thank it for giving me life i would, but i can't, i'm not big enough, i need help from everyone."