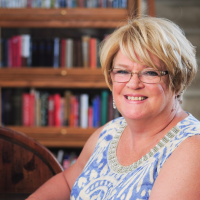 Jacie Floyd
Contemporary Romance, Romance
Jacie Floyd writes contemporary romance, romantic comedy, and emotionally-rich stories with heart, heat, hope, and humor.

From the time she read her first Nancy Drew mystery, she's been an avid reader and writer in a variety of genres. Before becoming a published author, she was honored to be named a six-time Golden Heart Finalist and two-time Golden Heart winner by the Romance Writers of America. Giving in to the inevitable, she abandoned her day job in 2014. She now has 9 published titles to her credit.
"Better suffer for the truth than prosper in a falsehood."