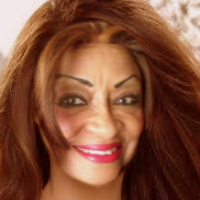 Pastor Janet Fears D.D
Crime Fiction, Mysteries, Romance, Christian Fiction
Profession

Pastor, romance writer, book cover designer, poet, blogger
I love writing christian romantic novels. My novels honor God. My stories are pure, sweet uncomplicated christian love stories. Many are modern day stories but use biblical women names from the bible. I design all my novel covers too!
Video
Kozia Movie maker More precious than gold2
Pastor Janet Fears D.D Books
With a few flowers in my garden, half a dozen pictures and some books, I live without envy.
Lope de Vega