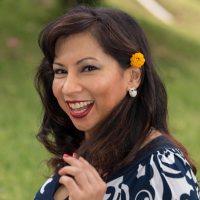 Jennifer Fiorino-Johnson
Historical Fiction, Teen & Young Adult
Profession

Author and Energy Healing
Jen Angeli hails from the tropical island of 'Oahu in the Aloha State of Hawaii. She sees through the eyes of energy and loves to inspire people to find the light within themselves.
Jennifer Fiorino-Johnson Books
Recommended Featured Books
"Don't listen to those who say you can't do it simply because they have failed at it. We don't have same capabilities and potential."