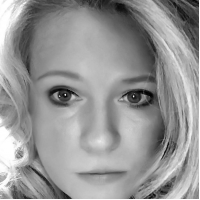 Jennifer Russell
Paranormal Romance
Profession

Operations Manager, Author
Jennifer Russell (Jenn) was born in Maryland where she still lives and works today. She finds time for her true passion (writing) between working, raising two children and building her home life with her loving husband. Another of her interests are large dogs. She currently has a Newfoundland and a Bernese Mountain dog. Her favorite past time consists of reading, reading and more reading! Obviously, she loves anything paranormal and romance related. She also loves to talk to her readers and answer questions about her first book Discovery. Feel free to reach out to her @Jennife46161942 on Twitter and she will respond right away!
Recommended Featured Books
"There are two ways of spreading light: to be the candle or the mirror that reflects it."
Ways to reach Jennifer Russell