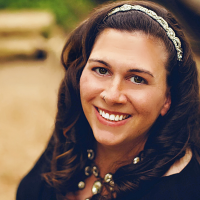 Jennifer Haskin
Romance, Science Fiction, Fantasy, Teen & Young Adult
Profession

Associate Editor
Jennifer Haskin has been a literary: agent, consultant, author, and portrait artist for the last several years. She is now Associate Editor at Touchpoint Press, and lives in Olathe, KS with her hubsalot and five teenagers. Yes, I said five teenagers. Teen angst, check. YA writing material, check.

When she is not drinking a grande iced white mocha and writing a book or editing manuscripts, she's running a weekly writers' workshop. She's lived in Missouri, Kansas, Montana, and Colorado. Having kids along the way and figuring out what she wants to do when she grows up.

After an exciting dream one night, she woke to see credits scrolling and got up to write the Freedom Fight Trilogy. The first book, The Key of F, was released in 2018; The Queen's Heart launched in 2019, and The Final Rescue launches in March 2020.

Her WIP is a YA Steampunk series! Come find her on social media and say hi, and if you like the books, she would be, like, Nutella-Ice-Cream-Happy if you'd leave a review. In fact, any readers in the US can send her your address for some free swag, until supplies run out!
Video
Key of F Official Book Trailer- (First edition cover)
Success is relative: It is what we can make of the mess we have made of things.
T.S. Eliot