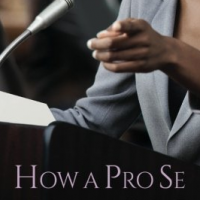 Joyce Hutchens
African American Interest, Biographies & Memoirs, General Nonfiction
About the Author

Joyce Hutchens has served in education for more than twenty years. She holds multiple Illinois high school and middle school teaching certifications. and has received numerous awards for her excellence in teaching.

Hutchens also has enjoyed a successful career in the private sector where she worked in various administrative and management capacities.

Between 1999 and 2002, Hutchens owned an operated her own training and consulting firm, JDH Training & Communications Group. Because of the perseverance, commitment, creativity, and unequaled strength she demonstrated in expanding her business and helping others succeed, Hutchens received the Entrepreneurial Woman of the Year Award from the Women's Business Development Center of Chicago and was inducted into the organization's Hall of Fame in 2000. After restructuring the company, Hutchens re-opened JDH Training & Communications Group in the spring of 2016. (Visit www.jdhtraining.com)

A native Chicagoan, Hutchens holds master's degrees in education and journalism from Roosevelt University and a bachelor's degree in journalism from Columbia College Chicago.
How A Pro Se Won Justice: An Inside Look at an Educator's Stunning Civil Rights-Employment Victory Against the Chicago Board of Education in the US Court of Appeals for the Seventh Circuit
Recommended Featured Books
"The future belongs to those who see possibilities before they become obvious."
Ways to reach Joyce Hutchens