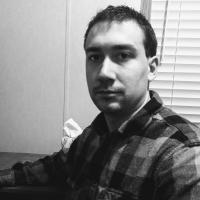 Joshua Soule
Crime Fiction, Thrillers, Suspense
Profession

Author, Teacher
Josh Soule is a self-published author from Wyoming.

He has worked in Law Enforcement, security, social work, and currently in education as a Behavior Specialist. Josh enjoys taking his experience and creating psychological, thriller, crime, and suspense stories.
Recommended Featured Books
"My guiding principles in life are to be honest, genuine, thoughtful and caring."