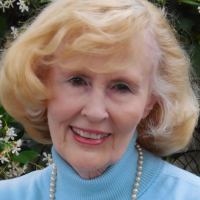 Judith Erwin
Contemporary Romance, Romantic Suspense, Women's Fiction
Profession

Author, Retired Attorney
Born in Atlanta, Georgia, Judith has lived in Jacksonville, Florida for many years. She is a graduate of the University of Florida, College of Law and practiced family law for over twenty years. Prior to obtaining her law degree, she was a freelance writer/photographer, specializing in the arts and worked on the editorial staff of Kalliope, a journal of women's art.
Video
VIDEO PREVIEW OF JUDITH ERWIN'S NOVEL: THE BALLROOM
"If you just keep your head down and just try and do your thing, sometimes magic happens."