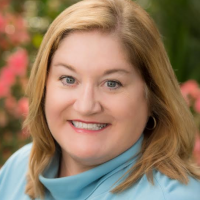 Kay Dew Shostak
Mysteries, Women's Fiction, Literary Fiction, Humor
"A new voice in Southern Fiction" is how a recent reviewer labels Kay Dew Shostak's debut novel, "Next Stop, Chancey". After being raised in a small-town in Tennessee, Kay lived around the country in a variety of settings. Taking a look at the familiar and loved from new perspectives led Kay to see, and then write about, the absurd, the beautiful, and the funny in her South.
After publishing several stories in compilation books and spending a few years in journalism, Kay wandered into writing fiction and found it hard to leave. She currently is working on the fourth book in the Chancey series and living in Fernandina Beach, Florida with her husband.
Recommended Featured Books
"The future belongs to the few of us still willing to get our hands dirty."