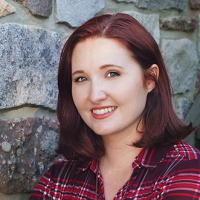 Kaytalin Platt
Action & Adventure, Science Fiction, Fantasy, Advice & How To
Profession

Author and Marketing Services Coordinator
Kaytalin Platt is an author, illustrator, and graphic designer. She grew up on a farm in southern Alabama, a place that inspired many of her future writings. Her debut science fiction/fantasy novel, The Living God, is the first book in a series, a Sliders meets Dungeons & Dragons tale, that spans multiple universes and brings characters with elemental gifts to the forefront of a battle for the literal soul of their world.
"The brain is a harmonic instrument.
It vibrates to the same wavelength. "