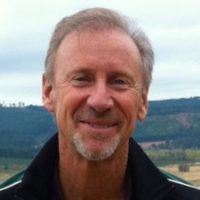 Keith Steinbaum
Crime Fiction, Thrillers, Suspense, Mysteries, Supernatural Suspense
Profession

Landscape Industry & Author
Many of us are driven to write through experiences born from pain, generating a need to uniquely express our own inner turmoil. Light-hearted inspiration is certainly an enviable reason to tap into one's creative juices, but those feelings don't stimulate the kinds of thoughts that lodge within me and grow in complexity. I can pinpoint a tragic, life-changing event occurring in my mid-teens that transformed me into a writer, and it seems that the weightier side of life continues to be my motivation.
Video
Interview w/ You Say Goodbye author Keith Steinbaum
""We were given two ears and one mouth. That tells me we were meant to spend twice as much time listening as talking.""