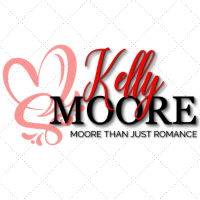 Kelly Moore
Contemporary Romance, Romantic Suspense, New Adult Romance, Romance, Women's Fiction, Humor
Kelly Moore began writing and journaling at a young age, with dreams of becoming a song writer as an adult. Although her aspirations got side-tracked with a career in nursing, she never stopped putting pen to paper. Stories began to develop and her focused changed to becoming a published author.

It wasn't until 2015 that a friend encouraged her to publish her novels. She became a traveling nurse which allowed her more time to focus on her craft, and take on adventures than would become part of her stories. She was raised in Mt. Dora, Florida, but resides somewhere in the Pacific North West, living the life of a Gypsy.

Her first book published, Broken Pieces was only the beginning. With over 30 books published, she writes Moore Than Just Romance. When not writing, she enjoys the great outdoors with her husband and dogs, and traveling back to Florida to hang-out with her beautiful grandkids.
Recommended Featured Books
"It is far better to be alone, than to be in bad company."